The SSL certificate installation on Simply can be started by opening your Simply control panel and navigating to the 'Websites tab' tab in the left sidebar. To add an SSL certificate, click on the 'HTTPS protection' link in the Websites tab.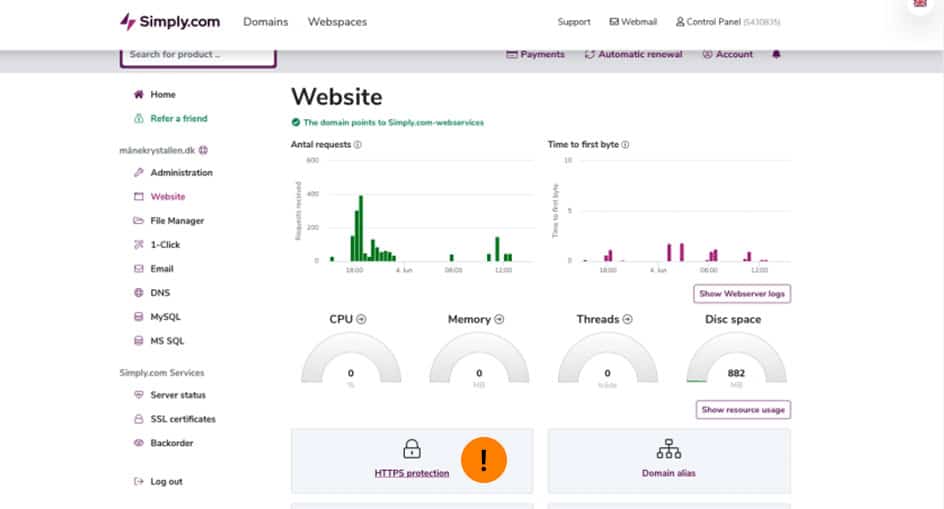 2. In the HTTPS protection section, you can fill out the required fields like your site's hostname (domain).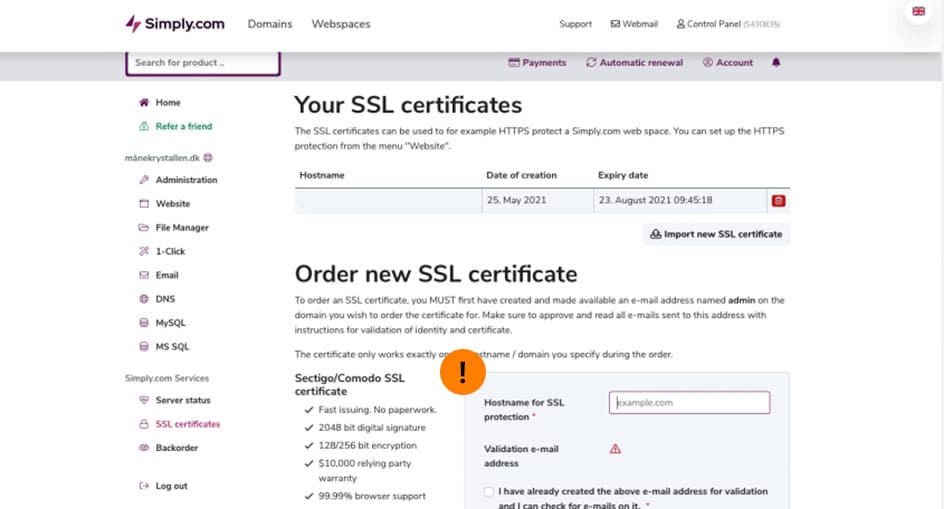 3. After filling out the fields and starting the procedure, upload the CRT, KEY and CABUNDLE files from the Really Simple SSL wizard:
4. Press the 'Import certificate' button to install the SSL certificate. Once the installation has been completed, you will see the following:
Congratulations! This means your site is now secured.
If you have any questions please drop us a message.