Installation video
The video below details how to install Really Simple SSL free. For a written explanation with screenshots, refer to the guide below this video.
Downloading the plugin
To download Really Simple SSL, navigate to 'Plugins -> Add New' menu in your WordPress admin area: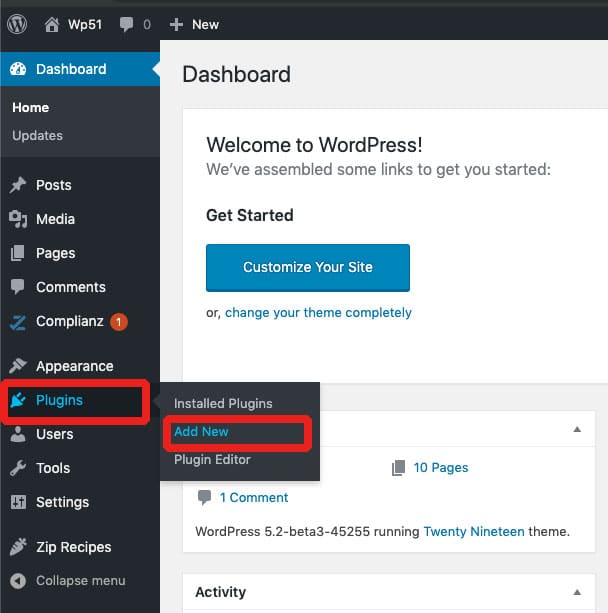 Type 'SSL' or 'Really Simple SSL' in the top right search bar. Now results for SSL will show up. Locate Really Simple SSL and press the 'Install' button:


Once installed, press 'Activate' to activate the plugin: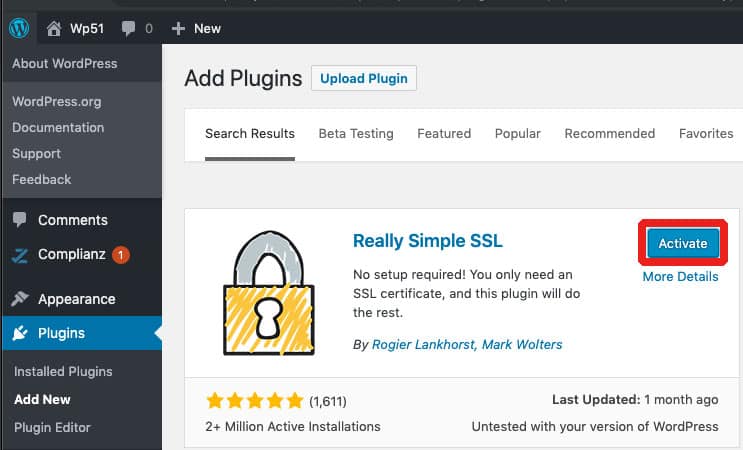 The default configuration for the plugin will work fine on most sites. If you wish to make any changes, for example by enabling the 301 .htaccess redirect, you can navigate to 'Settings->SSL->Settings' to change the plugin settings.
Experiencing issues? Please let us know.