Improve Security with
Really Simple SSL Pro
Really Simple SSL Pro is a lightweight standard for every WordPress website to keep SSL performance optimized and leverage heavyweight security standards.
Keep WordPress fortified and safe by tackling its weaknesses.
The essentials to protect your website visitors. Leverage SSL for even better security.
Even if you're not available to handle it manually. Really Simple SSL Pro can shut down vulnerabilities effectively.
With the Mixed Content fixer and scan in Really Simple SSL pro we'll get you the secure lock!
Really Simple SSL 6 is the start of an incoming wave of new security features. 
Premium support is one of our best features. Our amazing team will help you within 24 hours.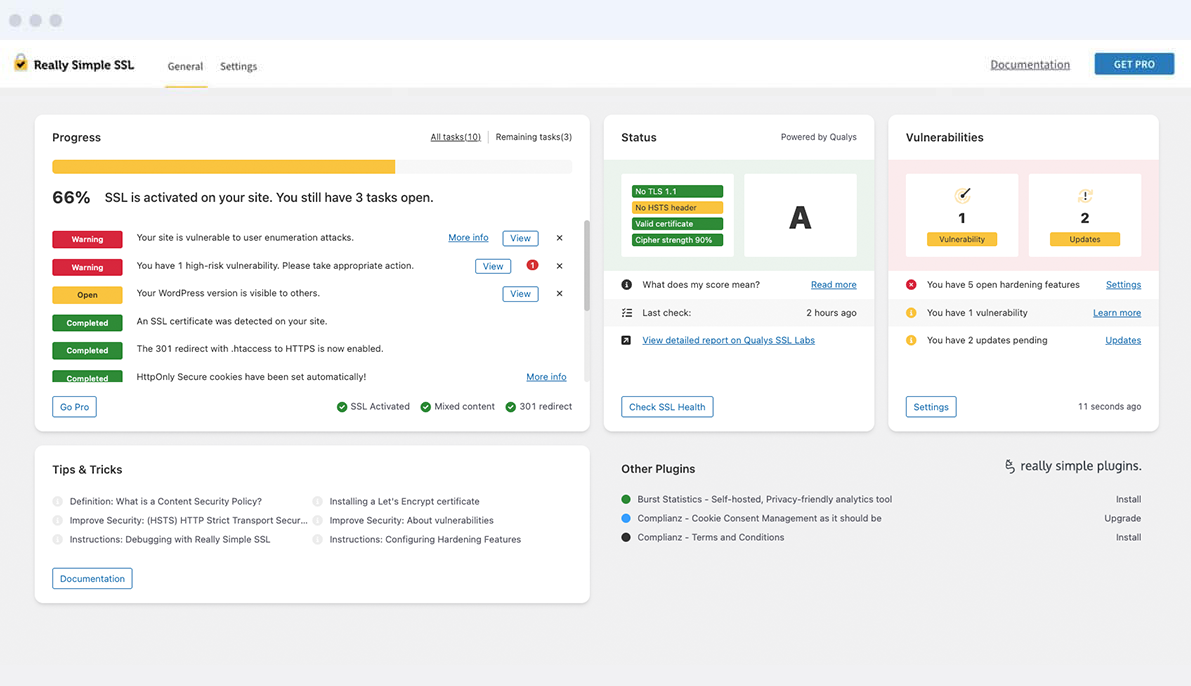 The overview above is just a short and quick explanation of the plugin's functionalities. If you're looking for something specific or want to see all the fantastic possibilities you can always start for free. If you have any follow-up questions or something is unclear. Please let us know. We would love to help you out!
Can't find the answer you're looking for? Please log a support ticket so our amazing team can help you out!