How to update your payment method/card (billing method)
You can update your credit card payment method in the profile tab of your account page. If you click on the "payment method" tab you will see the section where you can manage your payment method. Here you can add a new card or update details for an existing card.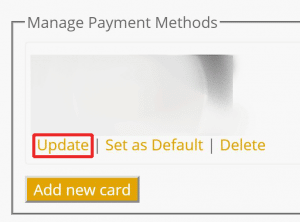 I have updated my card details, but the renewal still fails?
Sometimes the renewal will still fail after updating your card details. When this is the case, it's likely that the new card hasn't been set as the default card yet. When the new card hasn't been set as the default card. Thus the renewal will still be attempted on your old card. To set the new card as default, click on the 'Set as Default' link below your new card: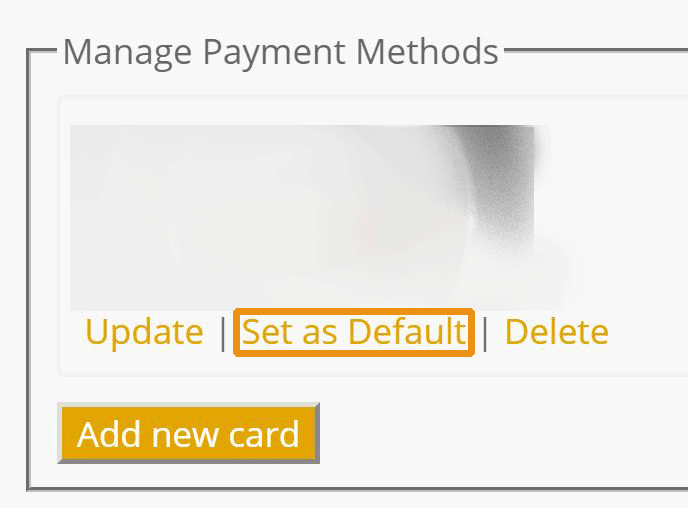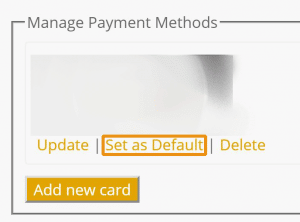 After updating your card, the renewal will be attempted again, usually within 24 hours. You can always send us a message to force a renewal retry to speed up the process.
It is not possible to switch between payment providers. For example, if you are currently paying via Stripe and wish to switch to PayPal, you can cancel your subscription and create a new one. Contact us for a discount code so you don't have to pay the full price for renewal.
Really Simple SSL doesn't store any card information on our servers. Any changes to your card are directly processed within your payment provider (Stripe or PayPal).