How to renew your Really Simple SSL pro license
There are multiple ways to renew your Really Simple SSL pro license. Really Simple SSL pro is a subscription which will renew automatically. Sometimes the subscription will not automatically renew. This can be caused by a number of things.
Renewal payment failed
Usually when the renewal payment failed there's an issue with your card. For example a new card has been issued or your old card has expired. To fix this, you can follow the steps listed in our updating your payment information article to add a new card and set it as default so the payment can be processed. Renewal payments will be automatically retried for a number of times before being cancelled. If your license has been cancelled, and you wish to renew it, you can do so by manually renewing your license.
Manually renewing your license
It's possible to manually renew your license. This can be done by navigating to the 'subscriptions' tab in your account page and pressing the 'Renew' link. This will take you to the checkout page where the license renewal can be finished.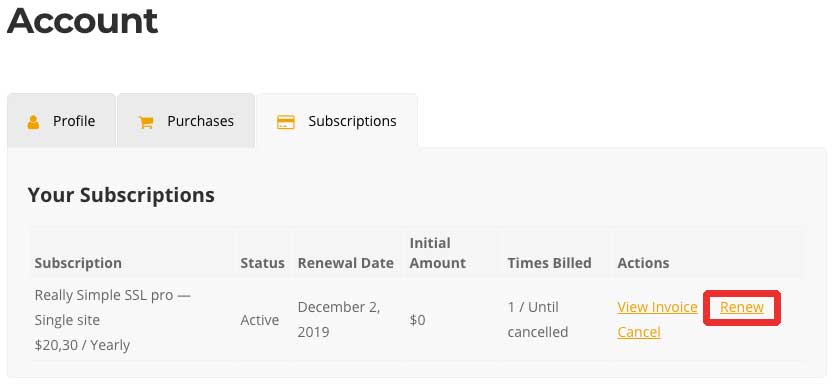 Any questions in regards to your license renewal? Let us know and we'll gladly help you.