Easily migrate your website to SSL
With the mixed content fixer and scan in Really Simple SSL pro we'll get you the secure lock!
Extensive scan which enables you to detect the source of mixed content that couldn't be fixed automatically, with fix button.
Easy implementable security headers: X-Content-Type-Options, X-XSS-Protection, X-Frame-Options, Content Security Policy, Permissions Policy, Certificate Transparency
Improve security by enabling HTTP Strict Transport Security and HSTS preload for your site and protect your domain against man in the middle attacks.
There are thousands of different configurations possible with WordPress. In some cases you'll need an expert: we're happy to help!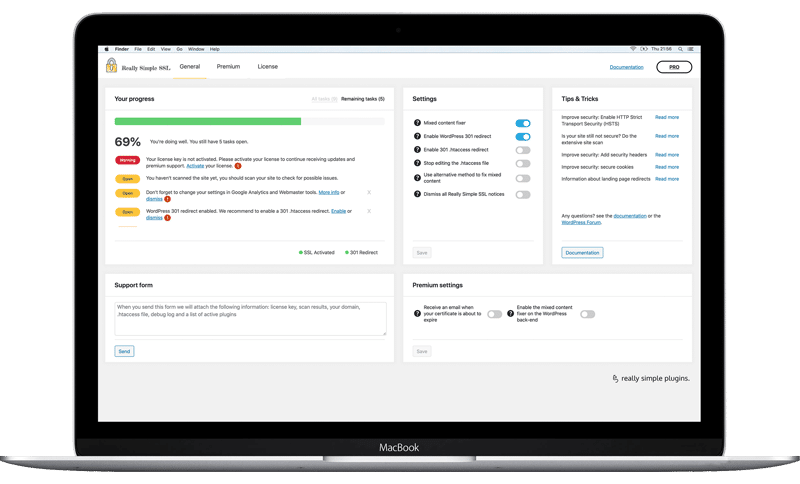 The overview above is just a short and quick explanation of the plugin's functionalities. If you're looking for something specific or want to see all the fantastic possibilities. Have a look at our full list of features. If you have any follow-up questions or something is unclear. Please let us know. We would love to help you out!
Migrating websites to SSL
Can't find the answer you're looking for? Please log a support ticket so our amazing team can help you out!
Join our mailing list - 8 Tips & Tricks in your inbox over the next 8 weeks!